katew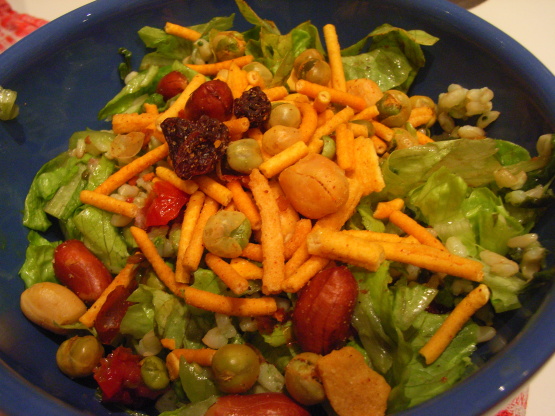 A very simple salad, especially with a rice cooker! From Breast of Friends cookbook!
This rice salad has so much flavor. I liked everything in it. I used red bell pepper instead of green. I used a can of small shrimps but next time I'll use fresh or frozen shrimps, cooked, cause these ones were so salty. This is great with the chinese noodles. Thanks Cadillacgirl :) Made for Count Dracula and His Hot Bites for ZWT7
Put rice and veggies in a large bowl and place in fridge.
Just before serving, add the can of drained shrimp and Chinese noodles.
Pour dressing over top and serve!