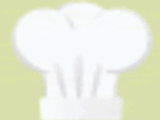 A skillet dish with chicken, rice and coconut. The original calls for boneless chicken breast, but I prefer chicken thighs.
Directions
In a large, deep skillet with lid, over medium-high heat, melt the butter.
Stir in the onion and garlic, and cook 2 minutes.
Mix in the coconut milk, water, rice, and chicken, and bring to a boil. Reduce heat to low, cover, and simmer 20 minutes, until rice is tender and chicken is cooked through.
Stir the spinach into the skillet, and cook just until heated through.
Sprinkle with coconut.
Serve.