Whisper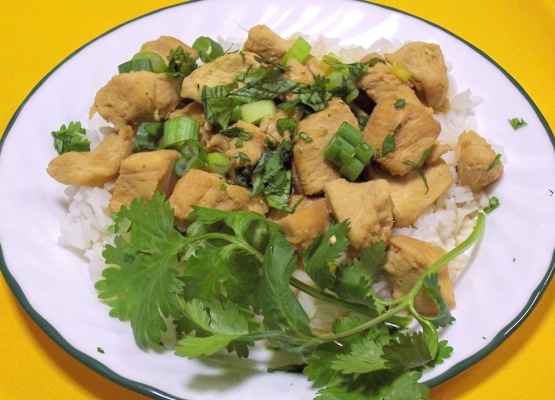 I found this recipe on the Food Network website. It looks way too delicious! It's from the show Weighing In. I would definitely half this recipe, but thought I'd post it as is.

I made this for a group of 15 and everyone loved it. The star anise was the mystery ingredient that everyone loved but could not identify. I did overcook a little - no one complained, but I knew it was a bit dry. As for the recipe quantities, I tweaked it a little by doubling the amount of hoisin. I put the onions and cilantro on the table and left it up to each person to garnish according to their preference and that worked out well.
Preheat oven to 375 degrees F.
In a large baking dish, mix the diced chicken, soy sauce, honey, hoisin sauce, star anise, and ginger. Bake for 35 minutes.
Sprinkle green onion and cilantro over top and serve.