3 Reviews
Really easy and yummy. I love the layered flavors from the chicken and the sauce. They complement eachother very well. Per the directions, I blended the salsa ingredients, which made a sauce. This was nice, but next time I think I would just leave the ingredients chunky. Thank you for posting. Made for the International Agents of Quest for the South American region in Culinary Quest.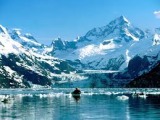 Great flavor, a little too hot for me, even though I cut way down on the amount of hot pepper. Also added some onion. But I would make this again anyway, just with fewer peppers!! Made for Culinary Quest 2014

DH loved this! I made the salsa as directed except used parsley in place of the cilantro. I used chicken legs in place of the breasts. Marinaded for 4 hours, browned all sides then placed over indirect heat for 60 minutes. Thanks for the good eats. Made for ZWT 2011.

Pollo Asado Con Llajua (Cumin-Grilled Chicken With Spicy Salsa)