Polish Skillet With Kielbasa
HisPixie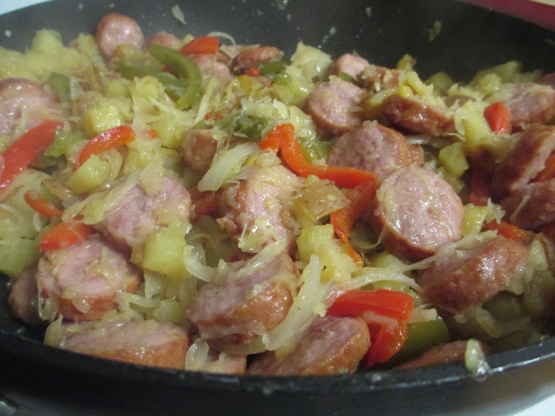 Good Polish-Slovak food, very Pittsburgh-ese. I modified it from a base recipe I found on AllRecipes and added a few touches of my own.
Heat oil in a large skillet over medium-high heat. Cook potatoes for 10 minutes.
Add peppers, onions and seasonings, cover and cook for 5 more minutes.
Stir in kielbasa and sauerkraut, cover, and cook for 15 minutes, or until onions are caramelized.