Hadice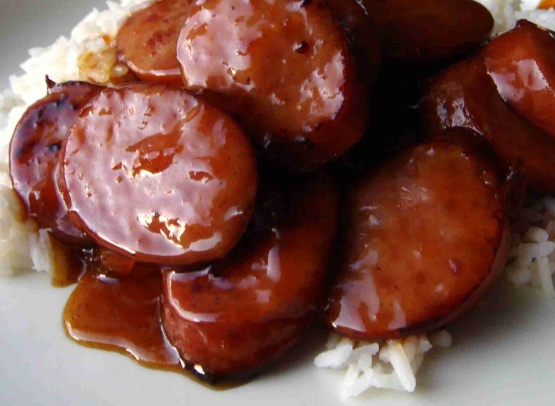 This is a MUST at every holiday in our family. I suggest doubling the recipe...it always goes fast!

I somehow forgot to review this recipe after the dozen or so times we've made it. Very popular at our football parties. It is also very flexible. We usually add a couple teaspoons of hot sauce if we are using kielbasa. We also like using hot links once in awhile (without the hot sauce). Thanks for the great appetizer, L-Burden.
In a medium sauce pan, combine all ingredients except kielbasa. Mix well, and cook over low heat until well balanced (clear and smooth).
Cut kielbasa into bite size pieces.
Add kielbasa and heat thoroughly.
Make sure heat is low, and cook for at least an hour until the sauce cooks down. The longer it cooks, the better.