Derf2440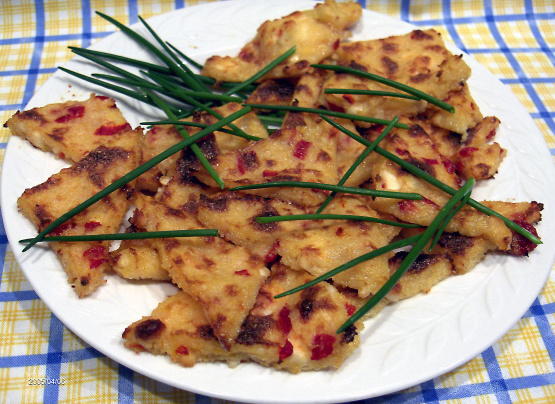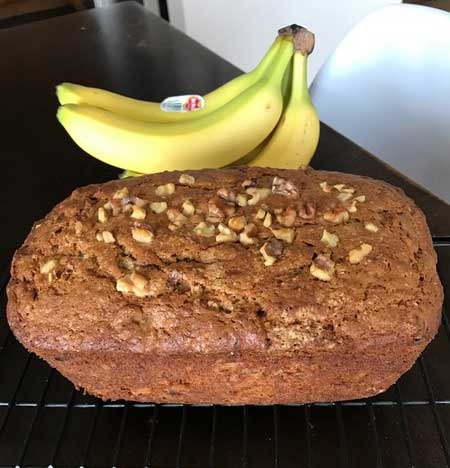 First time polenta maker here and I just wanted to say thanks to Dancer for posting a recipe with a relatively small yield. My experiment in polenta making proved successful so maybe next time I'll double it. One note. I did not need to boil the polenta for 20 minutes. It was thickened and ready to spread into the pan after 8 minutes. Also, just for fun I cut my polenta into cookie cutter shapes rather than diamonds. Polenta is exceptionally amenable to cookie cutters and I had the cutest polenta "pumpkins". Another experiment. I topped a few of the pumpkins with blue cheese before broiling. YUM! These were extremely flavorful and relatively healthy.
Combine grits and 1/2 cup broth; mix well and set aside.
Pour remaining 1 cup broth into heavy, large saucepan; bring to a boil.
Add garlic and moistened grits; mix well and return to a boil. Reduce heat to low; cover and cook 20 minutes.
Remove from heat; add feta cheese. Stir until cheese is completely melted.
Add red pepper; mix well.
Spray 8-inch square pan with cooking spray. Spoon grits mixture into prepared pan. Press grits evenly into pan with wet fingertips.
Refrigerate until cold.
Preheat broiler. Spray baking sheet with cooking spray.
Turn polenta out onto cutting board and cut into 2-inch squares. Cut each square diagonally into 2 triangles.
Place polenta triangles on prepared baking sheet and spray tops lightly with cooking spray. Place under broiler until lightly browned and crisp.
Serve warm or at room temperature. Garnish with fresh oregano and chives if desired.
Exchanges 1 starch/bread.