Rita1652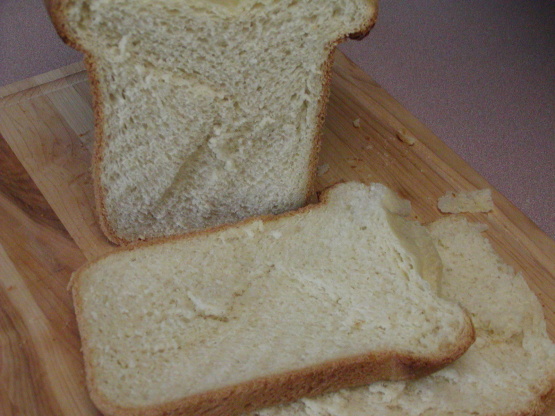 This makes a light and delicious loaf, with no sugar added, so it isn't a sweet bread--perfect for sandwiches or savory toppings! Cooking time will depend upon your bread machine.

Nice easy bread which was very light and which the family polished off quickly.
Add ingredients to your bread machine in the order recommended by your manufacturer (for mine, it is the order as given above) but, DO NOT add in the eggs in any order in which they come directly in contact with the warm water, or they will cook (that is why I add them in between the flour and the polenta).
Use the regular white bread setting.