Hey Jude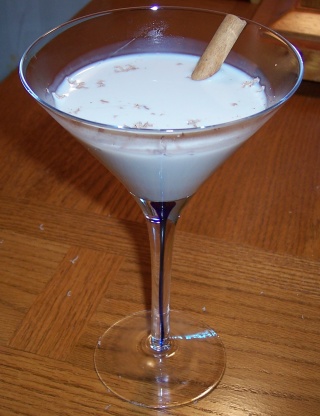 We had this yummy cocktail the other night at Moto in Chicago. This is really easy to make and easier to drink - enjoy.

This is the 2nd year in a row where this has been the featured drink at my holiday party... everyone loves it! I ended up having to make 2 pitchers of this drink both times. The overwheling favorite topping is the dark chocolate shavings. Thanks so much for posting this one MsKittyKat!
Combine ingredients in pitcher; chill 1 hour.
Stir.
Pour into the glasses of your choice and garnish as desired.