Pol Martin-Barbecued Pork Chops
Deantini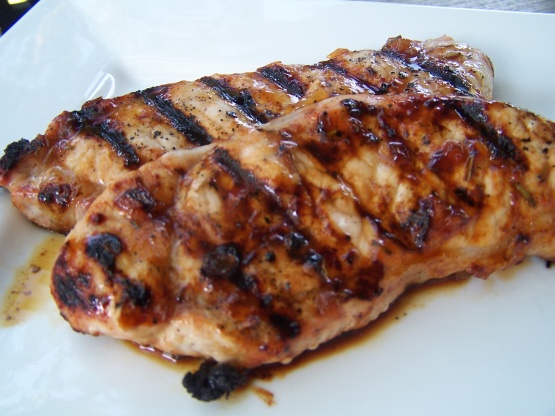 From my Pol Martin Cookbook. I always enjoy this quick and easy recipe durning BBQ season. Great served with baked potatoes done at the same time on BBQ. One meal, one appliance!! I hope you enjoy as much as my family does.

Well, today is Sunday and I have already been asked to make this on Tuesday (the night of the week where our kids take turns choosing the dinner). A very big hit here in this household. Nice flavour and kid friendly. I made exactly as listed, easy and delicious. Thanks for sharing this winner! Made for Photo Tag.
Mix all ingredients except pork chops in a bowl.
pour mixture into a saucepan and cook for 5 minutes over medium heat. remove from stove and let cool.
brush pork chops with mixture and marinate 15 minutes.
preheat BBQ to medium heat.
oil grill and add pork chops. cook uncovered, 8 to 9 minutes on each side. baste chops with marinade 4 to 5 time durning cooking.