Poivrons Aux Anchois (Sweet Peppers W/Anchovy Vinaigrette
Prep 15 mins
Cook 10 mins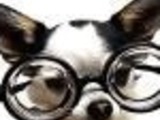 A lovely salad of sweet roasted peppers with a simple but flavorful vinaigrette. An old treasure I first ate with my father many years ago. A wonderful antipasto dish or a salad course.
Directions
Preheat broiler.
Line a baking tray with foil and arrange the peppers on the tray.
place about four to five inches from the broiler and cook until the peppers are charred all over.
Note: If you have a gas cooktop, this can be done by holding the peppers over the open flame (or you can cheat completely and use jarred roasted peppers.).
Remove from the oven, place in a paper bag and let sit for about five minutes or until they are cool enough to handle.
Pull away the skin of the peppers, remove the core, seeds and membranes and slice into halves or quarters.
Arrange the peppers on individual plates, criss crossing anchovies over the tops of the peppers.
Whisk together the garlic, oil, lemon juice and parsley and drizzle over the peppers and anchovies.
Garnish with lemon wedges and, if you like (I do!) capers.
Serve with crusty bread and wine (my father liked this with an ice cold beer).
Most Helpful
All wonderful flavors together in this dish. I agree about not leaving out the capers! They were sort of the stand in (reminiscent of) for the anchovies, since I had to omit those. It was still really great without them.

An AWESOME recipe. I had been looking for this recipe since my boyfriend said he use to eat it all the time. I could not find it anywhere. I did increase the olive oil to 3/4 a cup so that we could have more dipping sauce for the bread. Thanks for posting this.
Wonderful antipasti. I cheated completely and used bottled peppers, so I had this on the table in around 5 minutes. High marks for visual appeal and great flavour!