Point Reyes Original Blue Tomato Salad
BarbryT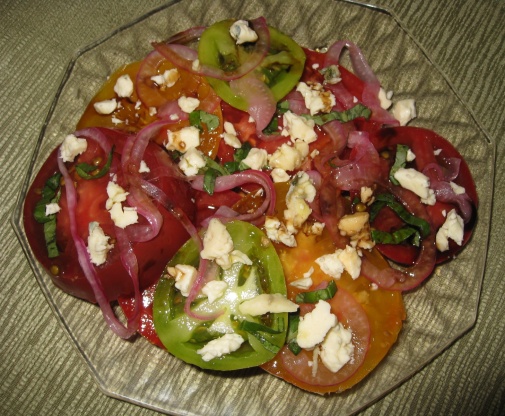 I found this on my grocery stores (Buehler's) website and it sounds fabulous! I can't wait for the Farmer's Market and fresh veges....only a couple of months away!
Slice the tomatoes into 1/2-inch thick slices and arrange 2 or 3 slices on individual salad plates.
Season the slices with salt and pepper to taste.
Place the onions in a bowl, squeeze the lemon over them and marinate for about 5 minutes.
Top the tomatoes with some of the blue cheese, marinated onions and fresh basil.
Drizzle each plate with oil and vinegar.