BB2011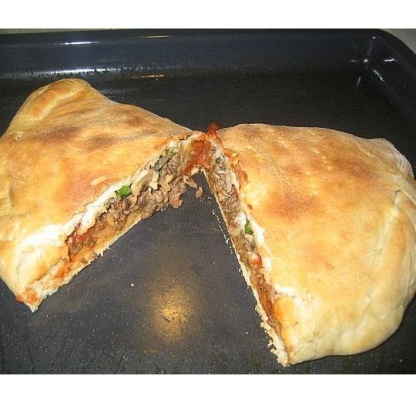 From the Gold Medal Alpha-Bakery Children's Cookbook

Wonderful dough! I wanted a calzone today but wasn't in the mood to make dough with yeast. This was so easy, in the time I left the dough to rest I shredded my cheeses and prepped my toppings. I also added 1/2 tsp. of dried Italian seasoning to the dough. The end product turned out so delicious! I will be using this recipe often. Thanks for posting.
Preheat over to 425 degrees.
Combine ingredients in a bowl until the dough leaves the sides.
Turn onto a lightly floured surface and knead 10 times.
Cover with a bowl for 15 minutes.
Make a pizza or pizza pocket and bake for 20 to 25 minutes.