Poached Salmon in White Wine Sauce
Directions
Divide all the ingredients except the salmon between 2 skillets.
If you do not have one big enough to hold all the salmon.
Add the salmon filets and bring the liquid to a simmer over medium heat.
Lower to a medium low heat and gently simmer until the fish is medium to medium well about 6 minutes.
Most Helpful
This is certainly a quick and easy way to cook salmon. (I had never poached before.) It is very light in flavor. I topped the salmon with a drizzle of Recipe #295678 (dijon salad dressing) and plan to try it with marinated cucumber and onion next time. Thanks for posting!

I did this without the clam juice, too, subbing water instead, but it was still really tasty. Thanks, Dancer!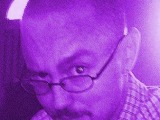 My husband, 4 year old and I loved this! We used chicken broth in place of the clam juice as we did not have that on hand. We served it with linguine with fresh garden tomatoes, basil and garlic. Lovely, simple meal.