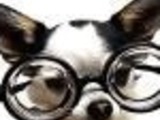 Part of a wonderful three course lunch at Chez Cecile, Paris (Chef Stephane Pitre)
Make and share this Poached Prawns recipe from Food.com.
Directions
In a pan, boil water, wine, carrot, celery, salt and pepper to make a broth.
Peel the prawns; discard the heads, keep the tails.
Poach them for 10 minutes in the hot (but not boiling) broth.
Remove 7 oz. stock to another pan, bring to a boil.
Remove from heat and add butter. Blend, adding the pistachio oil as you go; season with salt and pepper.
Remove prawns from the liquid and arrange them on a plate, drizzle with the sauce.
Serve with a risotto or pureed artichokes.
Reviews
Most Helpful
Simple, elegant, light and delicious! We loved these and ate 12 prawns between the two of us for a light lunch - great recipe, thanks Kate! I changed nothing. Made for ZWT3.