Poached Lemon Garlic Chicken
Jubes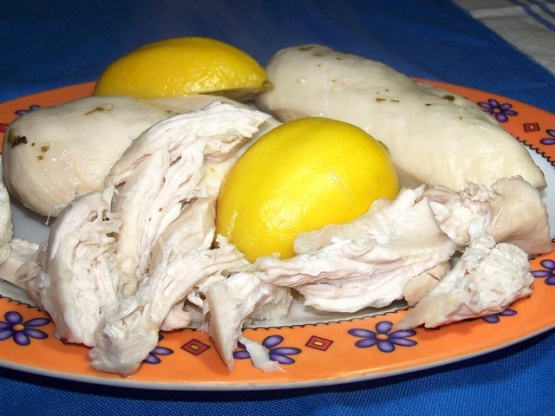 This chicken is great broken up for sandwiches or salads,packed with flavour I love it, can easily be increased too.

I upped the amount of everything making 5 split breasts, in hopes of having one left over to top salads with tomorrow. No such luck...the kids ate every bit of it at lunch. A kid pleaser and simple to make equals a win, win recipe! Thank you for sharing Mandy, I will definitely be making this again. Maid and reviewed for the Make My Recipe Tag Game #14.
Combine all ingredients in a saucepan & simmer over a low heat until chicken is fully cooked.