Prep 20 mins
Cook 10 mins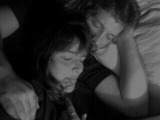 Poached eggs New Orleans is poached eggs served with a lovely Choron Sauce. Choron sauce is basically a Béarnaise sauce (or sometimes Hollandaise is used) with a tomato puree added. It was created by Alexander Etienne Choron, a French chef from Caen who was chef de cuisine at the famous Voisin restaurant in Paris during the late 19th century. To clarify butter, see Clarified Butter (How to Clarify Butter)
Directions
CHORON SAUCE: In a heatproof bowl whisk egg yolks with 1 tablespoon of the lemon juice until thick and pale. Set bowl over a pan of barely simmering water, stirring constantly, until warm but not hot.
Stir in butter, a few tablespoons at a time, until all butter is incorporated. Cook, stirring, until sauce thickens enough to lightly coat back of a spoon.
Remove from heat and stir in remaining lemon juice, Tabasco, salt, pepper and cayenne, to taste. Fold in tomatoes. Makes About 2 cups.
POACHING EGGS: In a shallow saucepan or skillet bring 2 inches cold water and vinegar to a boil over medium heat. Reduce heat until water simmers gently.
Break eggs, one at a time, into a ramekin or coffee cup; holding ramekin as close as possible to water, gently slip egg into water. Poach eggs 3 minutes for very soft-cooked, 5 minutes for medium-soft.
Using a slotted spoon, scoop out eggs and place onto toast (which is on warmed plates). If necessary, gently pat eggs dry with paper towels.
Season with salt and pepper. Spoon several spoonfuls Choron sauce over eggs and decorate with parsley and green onions.
Most Helpful
These were so YUMMY. I used Franks Hot sauce instead of tabasco. I didn't clarify the butter and my egg yolk was cold but the sauce still turned out wonderfully. I just started poaching my eggs using the shallow pan method about 3 weeks ago and what a difference compared to using a deeper pot . They turn out so much better. Made for T.Y.M Tag

Wonderful breakfast. Loved the flavor of the sauce with the slight hint of heat in the background. Will definately be using this for brunch guests. It is difficult to find really different ways to prepare breakfast. Thank, 2Bleu, for a great breakfast experiance.
My tummy is very happy now :) lol. This was a great breakfast...definitely company worthy. I made as posted except I left out the tomatoes and green onion...just because I forgot to buy green onions and my husband isn't too fond of tomatoes. I would love to try this again though with both of those ingredients included. I was a little intimidated to try this...I'd never poached eggs before, and I was nervious about the sauce, but it was so simple! This is for sure a keeper. It will be going into my breakfast cookbook! Thanks so much for posting!!