abloom69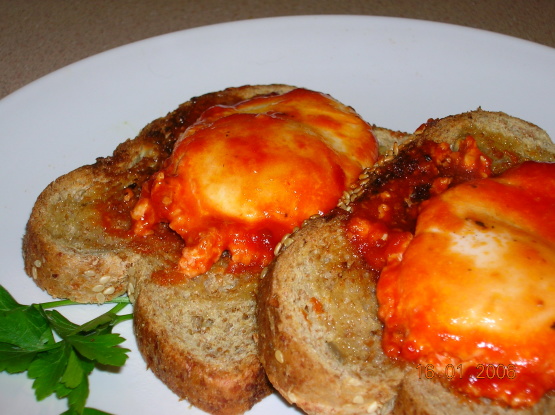 Wow, what a pleasant surprise this is. Yummy and easy. Hubby gave me "the look" when he saw me melting katchup and butter in the pan, but thoroughly enjoyed it. This is will be a breakfast staple!
Melt butter and catsup in skillet till HOT.
Break eggs into catsup mixture separately; cover with tight fitting lid and cook on LOW heat till desired doneness is reached.
Remove with slotted turner and place on buttered toast.
2 servings.