Poached Egg on Creamy Mushroom Toast
Sageca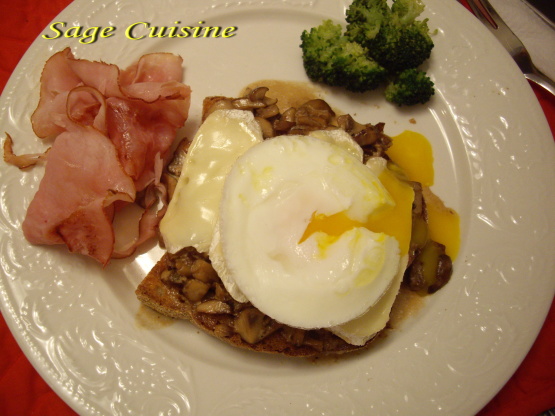 This recipe will make you want to try poached eggs a brand new way.
Chop the mushrooms
Heat the butter and oil in pan and add shallots and cook a few minutes; add mushrooms and sauté until they lose some of their juices.
Stir in cream and cook a few minutes.
Toast the bread slices and arrange on individual plates. Top with creamy mushrooms and the cheese slices on top.
Put in the oven until the cheese has just melted.
While they are in the oven, poach the eggs for 2 - 3 minutes, and lay them on top of the toasts, sprinkle with some freshly ground pepper and serve immediately.