Poached Chicken With Tarragon

This is from a 30 year old "garage sale" cookbook that I love called "Fifteen Minute Meals" by Emalee Chapman. The author studied cooking at Maxims in Paris. This simple recipe is delicious!
Directions
Cut the chicken breasts into strips. Bring the broth to a boil and add the chicken breasts. Turn down to a simmer and simmer for 6-8 minutes In a seperate pan boil the cream and tarragon for 4-5 mins to thicken. Add the poached chicken to the sauce and cook for 2-3 minutes Add salt and pepper to taste and garnish with extra tarragon. I love this served with rice.
Reviews
Most Helpful
This is certainly an easy, fast dinner to prepare! It is flavorful, too, because of the fresh tarragon. My cream never thickened, so I put some of the warm cream and shook it up with some flour and added it back in so the sauce would thicken a bit. We served this over rice. Thank you for posting. Made for ZWT8 Family Picks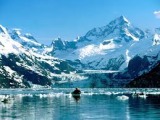 Oh wow--may I buy that cookbook? This was so easy and so delicious! It has so few ingredients, I could even remember all the ingredients just off the top of my head. I used fresh tarragon. I probably didn't reduce the cream enough, but next time I'll try to reduce it more. I poached more chicken than what was required for the recipe, so this was like doing half the cooking for two more meals as well. This would be so good for someone who wanted something that was bland--without spice--but with enough flavor to make it very appetizing. I could easily have eaten the whole thing myself.