Plumped Ginger-Caramel Shrimp
alligirl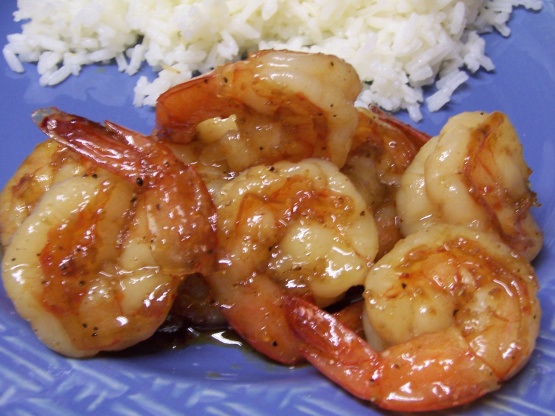 From the Splendid Table's How to Eat Supper.
For Brine: In a medium bowl, combine the salt, sugar, chili powder, and warm water.
Add the shrimp and set aside for 20 minutes.
For Saute: Drain the shrimp, peel off their shells, if necessary, and pat the shrimp dry.
In a large deep skillet, heat the oil over high heat. Add the garlic, ginger, pepper, and a pinch of salt. Cook, stirring constantly, for 1 minute.
Blend in the sugar and continue stirring until the garlic is pale gold; do not let it get dark brown.
Drop in the shrimp and cook, stirring constantly, for 1 to 2 minutes or until they are bright pink and barely firm.