From Country Home Magazine - lovely served with vanilla ice cream!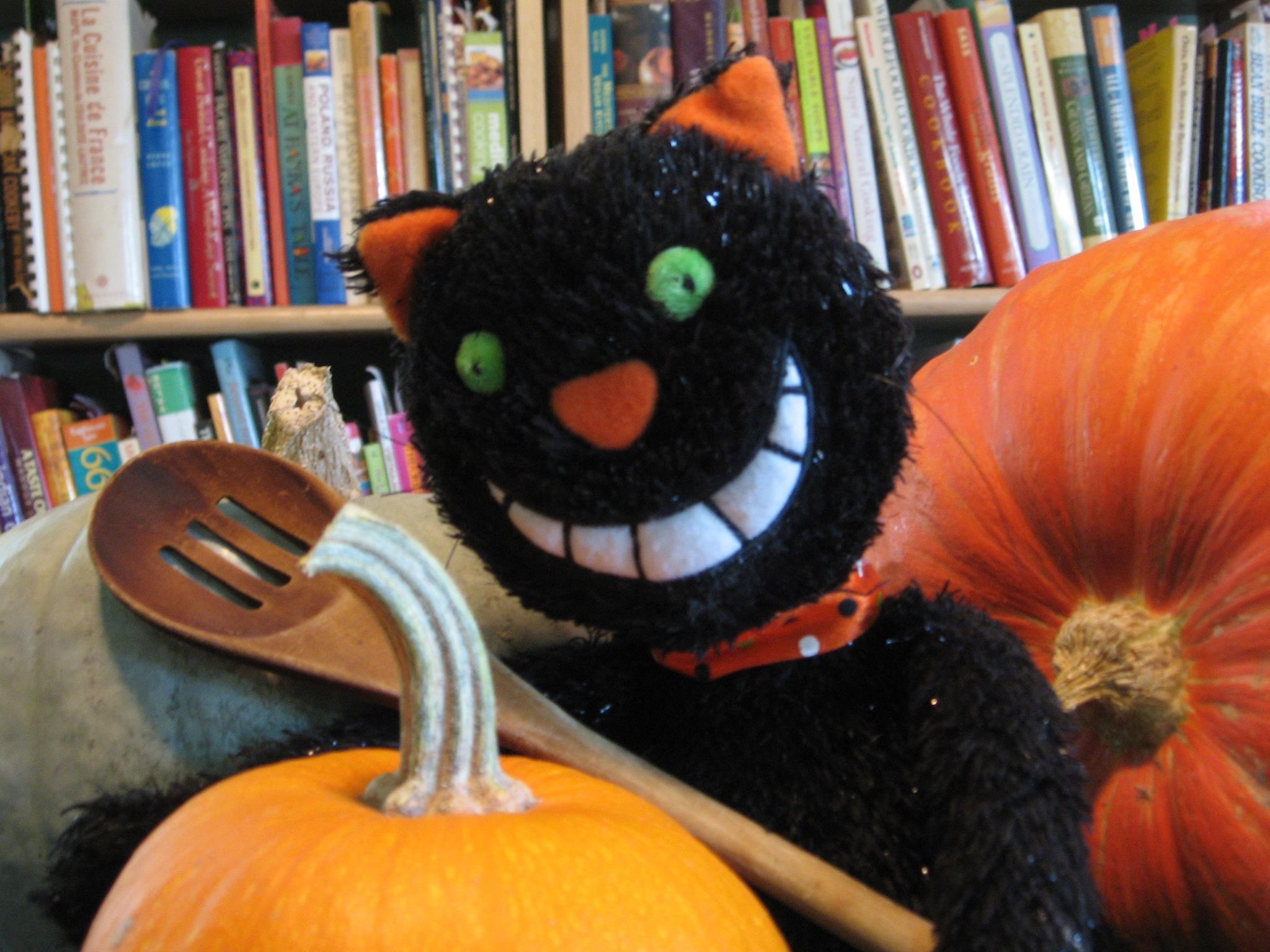 Yummy! I used Santa Rosa plums from my tree and this was a very tasty dessert. The cake had a nice flavor and texture due to the ground pecans and orange peel. The Plums were very tangy and reminded me of lemons. I used my large square cast-iron pan and this rose a lot and some of the plum juices boiled over so I don't know how anyone makes it in a 9x9. I think next time I'd double the butter and brown sugar and leave out the water because my plums are very juicy.
Place 3 tablespoons butter in a 9x9 baking pan. Put in the oven at 350 degrees until butter is just melted.
Remove from oven and stir in brown sugar and water until combined. Spread to an even layer in the pan.
Arrange plum slices on top of the sugar mixture in the pan.
In a large bowl mix flour, pecans, sugar, baking powder, and salt.
Add milk, 5 tablespoons butter, eggs and vanilla. Beat with a mixer on low speed until combined. Beat on medium for 1 minute.
Stir in orange peel.
Spoon batter over top of plums in pan.
Bake at 350 for 40-45 minutes, until toothpick inserted in the center comes out clean. Remove from oven and cool on a wire rack for 5 minutes.
Loosen sides of cake from pan and invert onto a serving plate. Serve warm.