Prep 35 mins
Cook 10 mins

The plum marinade goes really nicely with the pork and is really scrummy when it caramelizes in the bottom of the pan whilst cooking. Also goes great with beef steaks.
Directions
Combine sauces, honey, oil, garlic & chilli, stir to combine.
Place steaks in a shallow dish and allow to marinade in mixture for at least 30 minutes.
Cook steaks over high heat, basting with marinade for 8-12 mins or until just cooked through.
Most Helpful
Delicious! I was only doing 2 pork steaks but made the full quantity of marinade minus the oil and set aside half to serve over the top and then added 1/2 tablespoon of oil to the other half to use as the marinade.

I used plum preserves and thin cut pork chops. I served it over rice and extra plum preserves (warmed). I liked this dish. It was simple and easy to prepare. My grandson especially liked the sauce, he kept licking his fingers for more. :)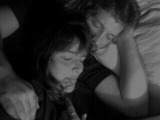 Really easy 'get ready early' dish that just needs a quick cook to finish. Will also do this on the barbie when summer comes:) Another for my 'keeper' file:)