Rita1652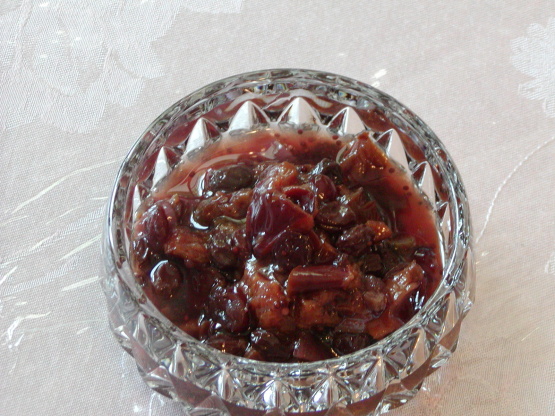 This sweet, spicy and fruity chutney can be used on pork chicken.

when tasted right out of the jar it was WAY to vinegary, but once poured over pork tenderloin and cooked it was very tasty and a lot of the vinegar flavor dissipated
Combine all ingredients in a large saucepot.
Bring to a boil reduce heat.
Simmer until thick.
Stir frequently to prevent sticking.
Ladle into hot jars, remove air bubbles leaving 1/4 inch headspace.
Adjust lids and process 10 minutes in a boiling water canner.