Jubes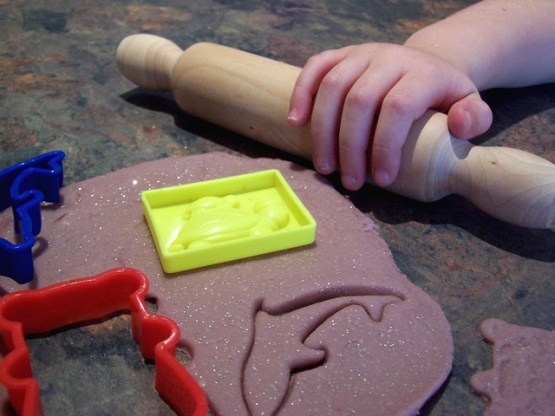 This is the best homemade playdough. Kids love it.

I have looked through a few play dough recipes on here and this is the ONLY one that has all five star ratings, so I tried it tonight and it is SO super fast and super easy to make! I didn't have cream of tarter so I improvised with cornstarch and it came out perfectly! Made this for my nearly 3 year old son's daycare class. All I had was black and orange, but seeing as how it's the fall, that's perfect! Doubles perfectly! Thanks for posting! I'm telling all of my mom-friends about this!!!
Mix all ingredients in saucepan.
Cook on medium heat until thick.
Store in airtight container.