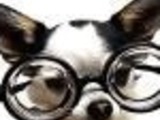 Imoyo dishes combine West African and Brazilian cusine. In the 15th Century, the Portugese slave trade took many West Africans to Brazil. In the 19th Century, some freed slaves returned and settled on the coast of Nigeria, bringing with them green peppers, olive oil and garlic. This salad is typical of this tradition--and quite delicious.
Directions
Peel the plantains by cutting through the peel lengthwise and sliding your fingers under the skin to pull it off.
Place the whole plantains in a medium saucepan with enough water to cover; bring to a boil and simmer for about ten minutes or until plantains are soft enough to pierce with a fork (If you use ripe ones which have gone yellow and are developing black spots, 10 minutes will be fine--the green ones will take longer and won't taste as good).
Drain the plantains and set aside to cool.
While the plantains are cooking, peel and seed the green pepper and slice it into long thin slices.
Seed and chop the red pepper.
Peel, seed and dice the cucumber and place in a bowl with the peppers.
Whisk the oil, lime juice, salt and pepper, and garlic (if you are using it--I like it) together until creamy; this will take a couple of minutes.
Slice the cooled plantains on the diagonal into 1/2" pieces and add to the vegetables in the bowl.
Pour the marinade over and mix well.
Serve at room temperature.
Note: This salad is best if made an hour or so in advance so the flavors can 'marry' -- I find it needs more salt and pepper at the table--a matter of taste.
Reviews
Most Helpful
I bought two plantains last week on a whim and finally decided I needed to cook them last night and I found your recipe and I fell in love. What a simple, fantastic recipe. It's going in my permanent recipe book.
Did a tweak or two while making this recipe ~ Used just half a SMALL hot red pepper, included a LARGE clove of garlic & at the end, seasoned it with some lemon pepper! AND, it all came together very nicely! We enjoyed the combination of flavors in this unusual salad & intend to keep this recipe around! Thanks for sharing it! [Made & reviewed while touring Africa on Zaar's World Tour 4]
This is, um, different. Some folks are delighted by such a new combination of flavors, some folks find it just too strange. I used less oil, since in general I don't like oily salads, with extra lime juice. It is important to have enough marinade, as that cuts the heavy sweetness of the plantain. The plantains do need to cool, at least to room temperature or even chilled. You can use other pepper combinations, for variations in flavor or in appearance. If you're pushed for time, just chop everything up, but if you have time, careful knife work can give this a really nice presentation.