Plantain Baked in Orange Juice (Trinidad)
Ambervim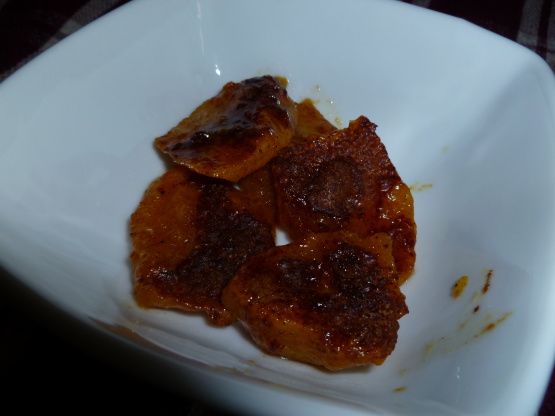 the original of this recipe was found on the trinigourmet.com website.

I make this without the sweeteners. With a base of plantains, orange juice, and a pinch of salt, you can do pretty much anything you want with this recipe. I like to sprinkle unsweetened shredded coconut and add some minced ginger to orange juice.
Preheat oven to 350 degrees F, & grease an 8" square baking dish.
Peel & slice the plantains, preferrably lengthwise, then lay the slices out in the prepared baking dish.
Mix honey, juice, zest & salt & pour over plantains.
Mix together brown sugar, cinnamon & nutmeg, then sprinkle over the top of the plantains.
Bake for 15-20 inutes or until browned & tender.