katew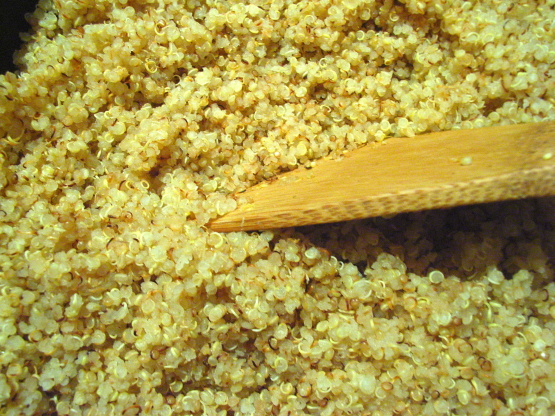 Have been asked a few times how to cook Quinoa. I strongly suggest it be toasted using Chef #10404 Quinoa-Toasted as it makes a world of difference in both taste and texture.

Debbwl... I took your advice and made dibs Recipe #16399 and then followed your instructions exactly. I then used your recipe to make my Recipe #518104. It worked wonderfully. Great flavor and texture. Thank you for posting something so simple that I can't botch it up! Made for Culinary Quest 2014 / Suitcase Gourmets
Bring 2 cups water to a boil in 2 quart sauce pan.
Add 1 cup Toasted Quinoa and return to boil, cover and cook over medium heat for 12 to 15 minutes or until Quinoa has absorbed all the water.
Remove from heat and fluff, cover and let stand for 15 minutes.