Plain Graham Cracker Crust
Kelsey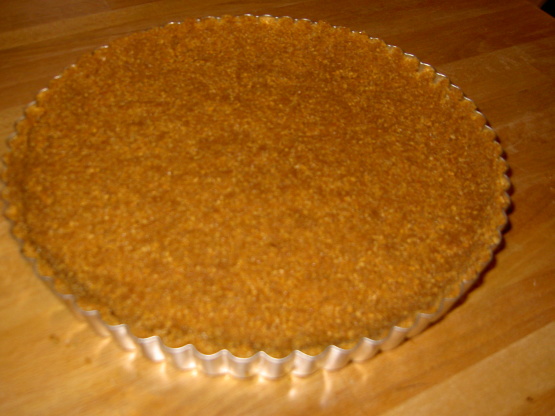 Yummy crust. I am sure everyone has this, but I will post anyways.

This was a very good tasting crust. I used it for a pie and for an ice cream pie. It was very easy. Thanks so much for the recipe.
Mix crumbs and sugar.
Add butter and mix well.
Pour into 9 or 10 inch pie pan.
Pat onto sides and bottom for firm crust.
Chill 45 minutes or bake at 375 degrees for 6 to 9 minutes.
(Baked comes out of pie pan for easiest serving.).