niobewan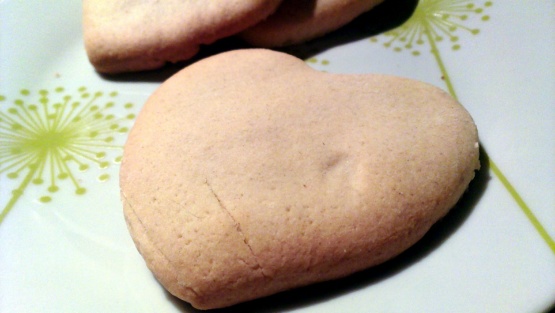 they are just basic plain cookies that taste just simply great! :) the butter should be in room temperature and flour should be sifted before
Top Review by Sam B.
Very good but a huge problem was the recipe is very very small , I was trying to make a lot of cookies so I multipled the recipe by 4 expecting alot of cookies. In the end I had about 12 small cookies enless of course I made it very wrong but it came out good.
beat the butter and mix in sugar and salt
mix in egg and vanilla until it turns light yellow.
add flour in to the batter and mix it together gently.
wrap the batter with plastic wrap and put it in to refrigerator for 30 minutes.
after 30 minutes, roll the batter
cut the batter with cookie cutters
bake in 365 degree oven for about 15 minutes.