Nimz1466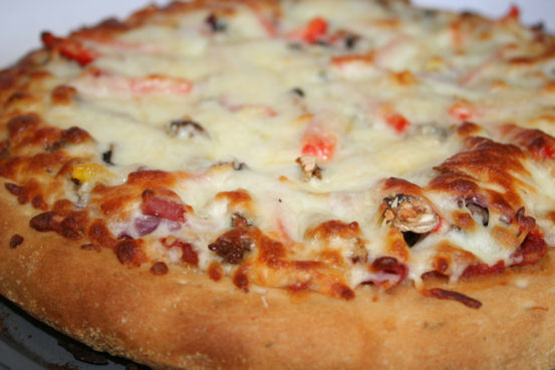 This is a superquick thick-crust dough for pizzas. One batch makes a large baking sheet which can be cut into 9 sizable portions. This freezes and defrosts excellently. Prep time excludes topping prep.
Mix all ingredients together.
Oil hands and press into greased baking sheet.
Dough must be 1 cm high when finished.
Place your favourite pizza topping onto this and bake at 350F for 30 minutes.