Pizza With Caramelized Leeks, Pear and Blue Cheese
This is an incredible taste treat. For the gourmet foodie!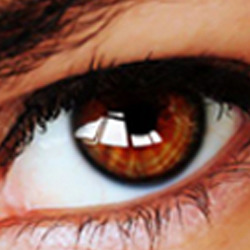 I rate it 3 stars because the bake/broil instructions were confusing to me. The instructions said to preheat the broiler and bake 4-inches from the broiler for about 10 minutes ~ The recipe had no oven temperature to bake, so I broiled! I knew 4-inches was too close and would burn if broiled for 10 minutes. I set my timer for FIVE MINUTES and broiled my pizza TEN INCHES from the broiler element, but I didn't stand and watch as I should have! Next time I will spread the toppings to the edge, and I will watch the broiler! :) Or, maybe I'll bake it directly on the rack (not in a pan), in a preheated 375F oven til the blue cheese melts! This deserves 5 stars for flavor combination ~ I LOVED the leeks, rosemary, sherry, pears, and blue cheese together!
Trim off and discard the root ends and the dark green portion of the leeks.
Cut them in half lengthwise and discard the toughest outer layers.
Rinse thoroughly between the layers to remove any grit.
Pat the leeks dry and slice them crosswise into thin shreds.
Preheat the broiler.
Melt the butter in a heavy saute pan and add the leeks, rosemary, and salt.
Saute, stirring occasionally, until tender and nicely browned, about 6 to 8 minutes. Add the sherry and stir until the liquid dissolves.
Slice the pear in half lengthwise and cut out the core section.
Slice each half thinly and gently toss the slices with the lemon juice.
Transfer the leeks to the pizza crust and spread them out evenly, leaving about a 1-inch border all around the outside free of topping.
Arrange the sliced pears in a single layer on top of the leeks.
Evenly distribute the blue cheese over the pears.
Sprinkle on the paprika.
Bake the pizza 4 inches from the broiler until the cheese is bubbly and lightly browned, about 10 minutes.
Cut into wedges and serve.