Pizza Stuffed Baked Potatoes
lazyme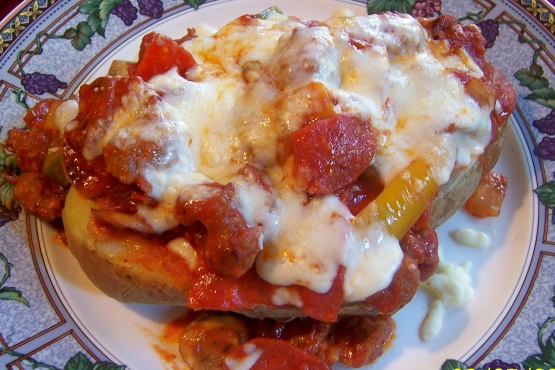 Found this in a magazine and adapted it to fit my taste. It's so versatile that these can be made to suit any taste or to use whatever you have on hand.
Preheat oven to 350 degrees. Scrub the potatoes well and pierce with a fork. Rub the potatoes with oil. Bake 1 hour or until tender. Allow to cool enough to handle.
Cut the top 1/4 off the potato and scoop out some of the potato.
Heat the broiler.
Combine the Italian seasoning and pizza sauce and divide among potatoes. Top with desired toppings. Sprinkle each potato with 1/4 cup of cheese.
Place the potatoes under the broiler and melt the cheese.