Boomette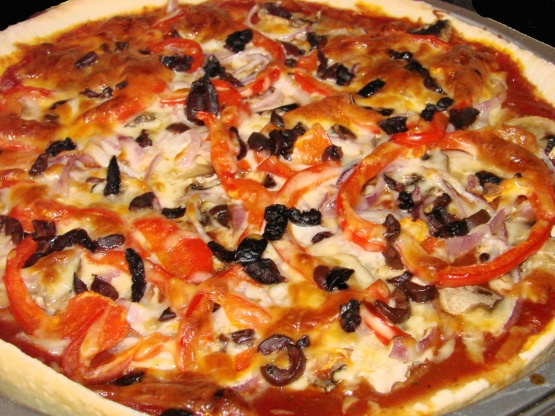 This recipe is a combination of two previously submitted recipes by Inez Willenborg and Nye McClelland. Thank you for the ideas.

Love this stuff. I have been making homemade pizza a couple of times a month for years now, but still try something new once in awhile. I'm really glad I tried this one. It has turned out to be one of our favorites. I do not change a thing, and it always comes out the same...great! The only thing I would suggest is to let the sauce set in the refrigerator for an hour or so before using to allow the flavors to meld. Thanks Cattleships!
Combine all ingredients and mix thoroughly.