Parsley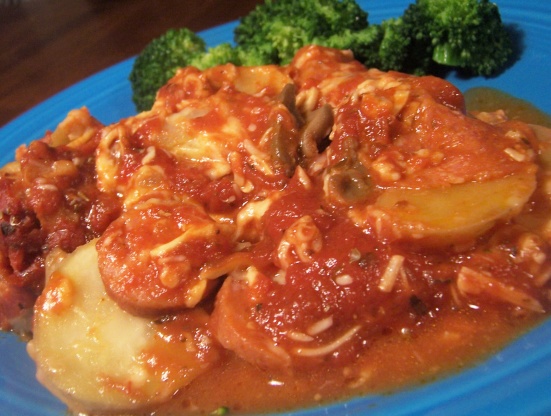 My husband would rather have these instead of actual pizza.

I thought this was a boring dish and won't make it again.
Saute potato and onion slices in olive oil in skillet until onions appear transparent. Drain well.
In crockpot, combine potatoes, onions, cheese, pepperoni and salt.
Pour pizza sauce over top.
Cover, cook on low 6-10 hours or until potatoes are soft.
I usually let mine cook about 8 hours.
You can also add any of your fave pizza toppings to these. I'd just suggest that you saute them with the potatoes and onions.