AmyMCGS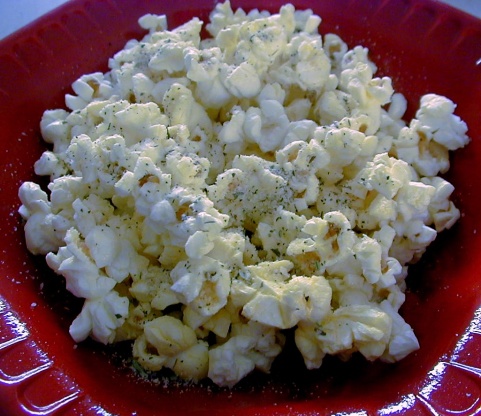 My daughter and her friends were playing around in the kitchen one night while waiting for a rented movie to rewind, and came up with this gem. Don't make it too soon before the movie, it won't last!

I accidentally submited without leaving commments!!! THIS IS A 5 STAR RECIPE! It is fantastic! I am doing Weight Watchers and I used air popped popcorn and fat free butter spray along with the listed ingredients for a low fat snack! Finding healthy recipes like this one, makes my day. I came up with this for points: 3 cups of air popped pizza popcorn= 2 points!
In a blender or small food processor, blend Parmesan cheese, garlic powder, Italian herb seasoning, paprika, salt and pepper until finely ground (approximately 3 minutes).
Place popcorn in large bowl.
Sprinkle with cheese mixture.
Toss to coat evenly.
Store in airtight container until ready to serve (if it lasts that long).