Pizza Hut Pizza Sauce - ( Copycat)
I think this sauce is better than theirs.
Directions
Combine all ingredients in a small saucepan.
Cook over medium heat until sauce starts to boil.
Lower heat and simmer, covered,for 30 to 45 minutes or until it is as thick as you like it.
Makes enough for 2 pizzas.
Most Helpful
3 Stars as written...5 Stars with changes. I took the advice of many reviewers and made a few changes. Didn't double but used a heaping teaspoon of sugar and doubled the oregano, basil and thyme. Kept all other ingredients as written. I can't imagine the sauce would have been as flavorful without bumping up the spices. I'll be using this sauce from now on but with my changes. Thanks for sharing!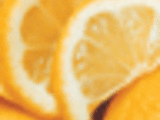 We LOVE this sauce but I have to admit that sometimes I use a can of tomatoes and just blender them into a sauce for a fresher taste than canned tomato sauce. We love it both ways. Just finished using it on grilled pizzas and have enough left for a couple more little pizzas next weekend. Thanks!
With a few changes, this is a 5-star recipe. I had only 10 minutes, so I used a 6 oz can of tomato paste and 1 1/2 c. water in this recipe, instead of tomato sauce.. Also, I added a titch more sugar and then put in 1/4 tsp. garlic salt. This was absolutely delicious and I only cooked it for 5 minutes. It was PERFECT! It is better than Pizza Hut. Now it is a 5-star recipe.