Pizza Hut Breadstick Seasoning
Bec6206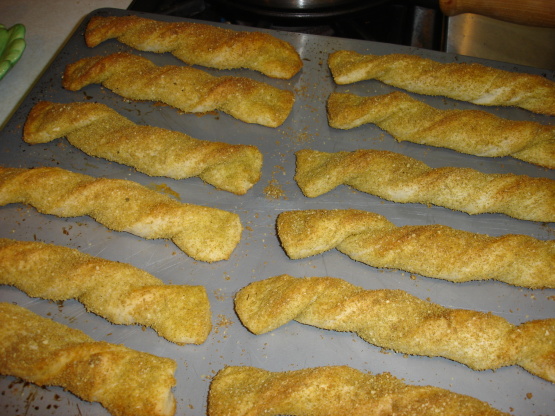 This recipe written on a scrap paper so not sure where I copied from but obviously wanted for future use so posting here.

Is not like pizza hut breadstick seasoning in any way shape or form. The enormous amount of garlic is just way, way off base. 1 part parmesan, 1 part italian seasoning, and a dash of garlic salt would be much closer to reality.
Combine spices and roll breadsticks in then bake.
Can increase measurements using formula of 4 parts parm, 3 parts garic powder, 1 part onion salt and 1 part oregano.
Cannot advise on quantity of breadsticks since I had just written down the ingredients with the formula.
Amount needed will be determined by the quantity of breadstick dough.