Pizza Dough (With No Yeast)
Sackville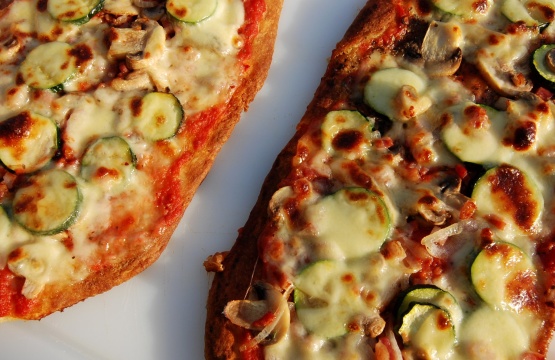 I like this recipe because it's simple and uses ingredients I always have on hand. I got it from my dad, I can't say for sure where it originally came from, but maybe from a Betty Crocker cookbook. This dough also works well for making meat pies.

i was so disappointed with this crust that i joined the site just to review it. there were so many great reviews, but, as with Chef #771965, i was totally bummed out with the consistency of the finished product. the dough stretched out nicely and i thought i was going to get a great thin crust pie, but it turned out grainy, salty and dry instead of crispy and bready. i wasted some high-quality (and expensive!) toppings, so my frugality will force me to eat it against my better judgement. i recommend that future foodies don't waste your time, though. back to boboli for me if i'm pressed for time!
Heat oven to 425°F.
Measure ingredients (except 2nd amount of salad oil) into a bowl.
Stir vigorously until mixture leaves the side of the bowl.
Gather dough together and press into a ball.
Knead dough in bowl 10 times to make smooth then divide dough in half.
On lightly floured surface roll each half into a 13-inch circle.
Place on pizza pan.
Turn up edges 1/2 inch and pinch.
Brush circles with remaining 2T of salad oil.
Add toppings and bake for 20-25 minutes or until it looks done.