JustJanS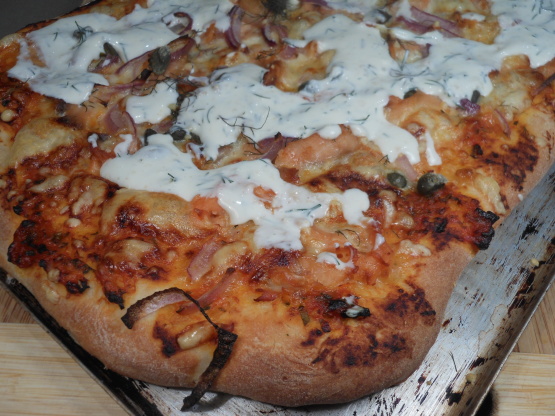 Authentic italian pizza dough.

With so many pizza doughs to choose from, I went for this because the yeast was in teaspoons (and I have a BIG can of it). It (and I) made a lovely crisp, yet tender pizza base and I wouldn't use another recipe! I don't own many "gadgets" so I kneaded this by hand for ten minutes (good for the arms and worked a treat!)
Disovle sugar in warm water. Sprinkle in yeast and allow to set until it's foamy.
Add flour, salt and oil and mix for 7 mins in electic mixer. Remove from mixer and allow to rise in an oiled bowl until doubled in size.
Punch down and then split in two and allow to rise a second time.
Roll into pizza size desired and add toppings. Bake in 550 degree oven until golden brown.