gailanng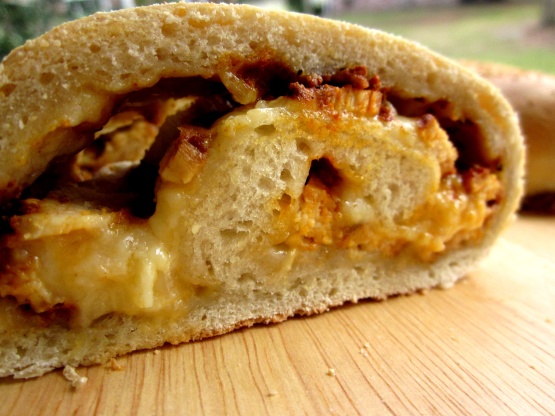 This recipe was in our Sunday paper.When I make homemade Pizza this is what I use.We like thicker dough so I only get 1 large pizza out of this dough. I spread it on my pizza stone pan.

Very good. The garlic was surprising but very good. I loved using the food processor for getting the dough to a ball. Will be making this again and again!
Combine yeast and water. Let stand 5-10 mins, or until foamy.
Meanwhile,pulse flour and salt in food processor.
Pour in yeast mixture, then add olive oil.
Pulse until dough comes together.
Turn onto lightly floured surface, add chopped garlic.
Knead dough for 1 minute.
Shape into ball and place in oiled bowl.
Cover loosely with plastic wrap and put in warm place until dough had doubled in size, from 45 to 60 minutes.
While dough is rising make pizza sauce.
Drizzle olive oil on pizza pan.
Using fingers, spread dough to edges of pan, building up a crust.
Heat oven to 450*.
Spoon a light amount of cooled sauce onto dough.
Add favorite toppings and cheese.
Bake for 15-20 minutes,or until cheese is hot and bubbling.