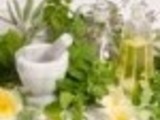 This recipe is one from my new books that I received from Sydney Mike at the Cookbook Swap Game.Use your own tomato pasta sauce or one from the supemarket.It is excellent, fast to prepare and light. Serve with a salad and crusty bread.Pizza never tasted this good. I made this again in my electric skillet;turned out great! One reviewer made it in the oven 400* for 1 hour and it turned out good.
1⁄4 teaspoon salt
1⁄8 teaspoon pepper
1 small onion, chopped
1 bell pepper, cut in strips
1⁄4 cup sliced olive (optional)
1 1⁄2 cups pasta sauce
1 cup shredded pizza cheese
Directions
Sprinkle chicken with salt and pepper.
Place in a 3-4 quart crockpot.
Top with onions and bell peppers and olives if using.
Add pasta sauce over all.
Cover crockpot and cook on low 4-5 hours until chicken is thoroughly cooked.
Sprinkle with cheese and let stand 5 minutes to melt cheese.
Serve over cooked pasta, rice or with roasted potatoes and a green vegetable.
Reviews
Most Helpful
YUMMY!!! This is so easy and so good! I have cooked it both in the crockpot and the oven(400 degrees for 1hr) and they both turned out great. I don't use the olives or the green peppers as my family doesn't like those. If yo don't have a crockpot or you don't have time to do it that way, don't let it stop you from making this.
We really enjoyed this. I noticed you had tried this in an electric skillet instead of the crockpot the second time. So I decided to brown the chicken for a bit on the stove top then top with pizza sauce and veggies. I put it in the oven at 350 degrees for about 40 minutes and then added mozzarella cheese. I loved the flavors! Served this with Rustic Bread for the Bread Machine , a green salad and garlic/herb linquine. Thanks for sharing! Made for the September 2009 Aussie/NZ recipe swap.

We all loved this. I used six boneless breasts, 1/4 cup of frozen onions, 1/2 cup of frozen peppers, the salt and pepper as written and a 14 jar of Ragu pizza sauce. I did not add the optional olives. I cooked this on low for exactly four hours and it was perfect. We topped it with an Italian blend cheese. We all enjoyed this. Will be making again.