Boomette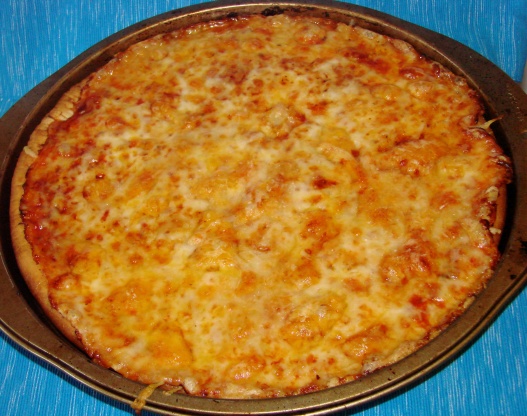 This is the perfect blend of cheeses for pizza. you end up with flavoursome, bubbly, stretchy cheese!
Simply combine all the cheeses together, and top your pizza with it!
** Always sprinkle a little cheese on the base, after the sauce but before your toppings. This helps the toppings stick to base!