Parsley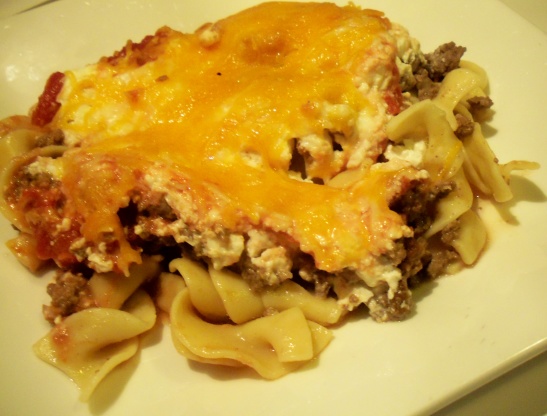 This came from a newspaper article written by Elizabeth Coblentz who is Old Order Amish. She hand writes her column by kerosene lamp light in her northern Indiana Home.
Cook noodles until tender.
Drain and place into a 9 x 13 inch baking dish.
Add hamburger, onion, sour cream, pizza sauce, cottage cheese.
Add each ingredient as a layer; do not stir.
Top with cheese.
Bake a 350 degrees for 50 minutes or until cheese on top is bubbly.