Pizza Calzones - Diabetic
Derf2440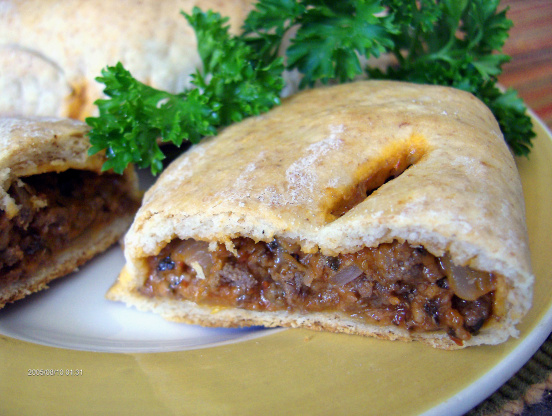 A very tasty pizza pocket originally from Company's Comming Diabetic cooking, easy and nice to have tucked away in the freezer for lunches. (recipe easily doubles)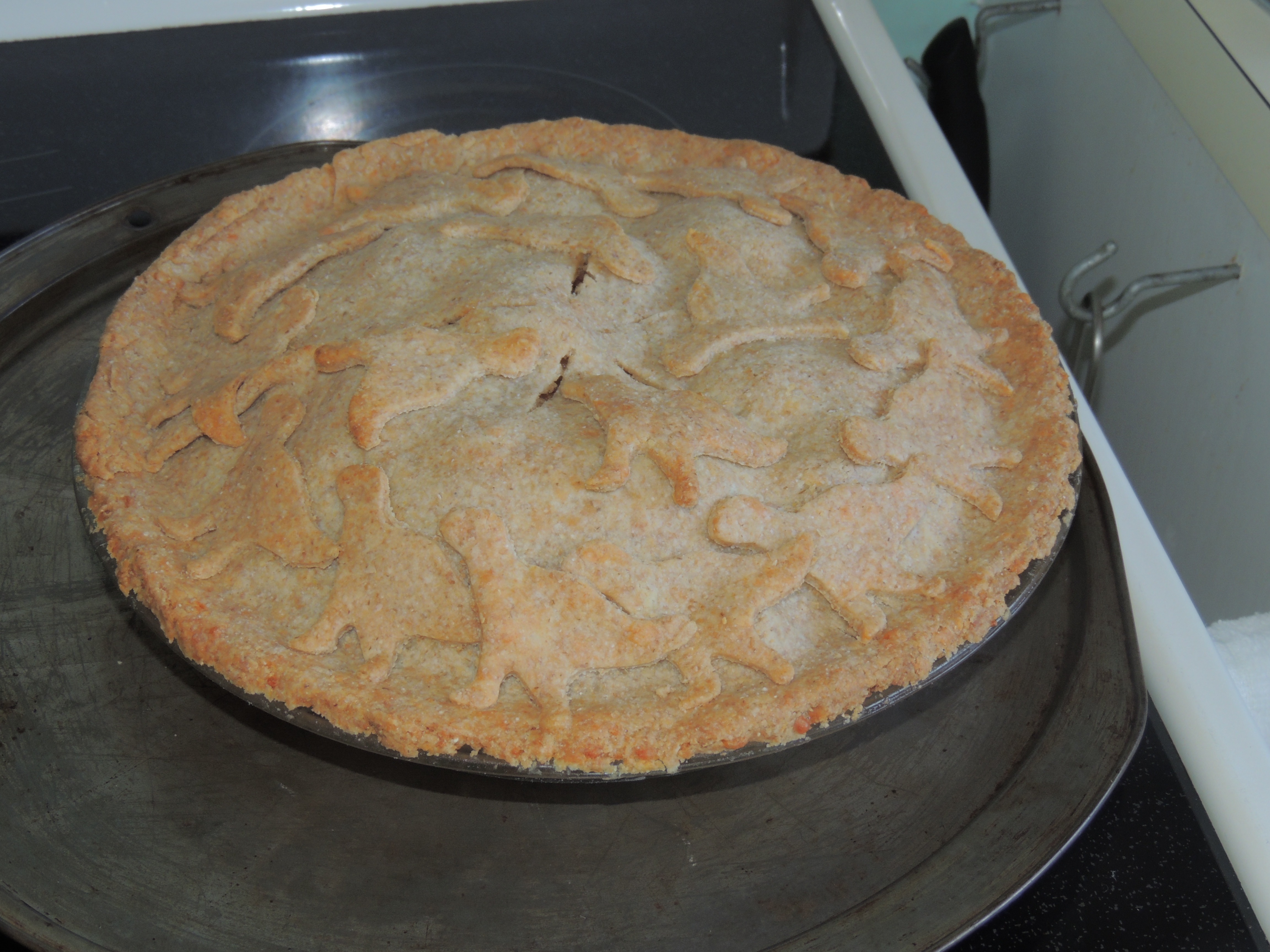 These are fabulous! I love the dough, I found it very easy to work. For the filling I used some homemade spaghetti sauce that needed to be used up (tomatoes, tomato sauce, ground beef, and lots of seasoning) to which I added the zucchini and cheese. Oh, and I used whole wheat pastry flour instead of all-purpose. What I like most is that the recipe tells you how much filling to put on each round of dough, a very helpful tip that most calzone recipes don't include. I will use this recipe for dough many times in the future, with a variety of fillings. Thank you for an excellent recipe and excellent instructions.
Saute chicken, onion, garlic and zucchini in a large non stick fry pan until no pink remains in chicken and liquid is evaporated.
Stir in tomato sauce, oregano, basil, pepper and chillies flakes. Heat, uncovered on low for 10 minutes until thickened. Remove from heat. Let stand to cool slightly; stir in cheeses. Set aside.
Combine whole wheat flour, first amount of all purpose flour, baking powder and salt in a large bowl; make a well in the centre.
Combine canola oil and first amount of milk in a small bowl; add all at once to the dry ingredients; stir with a fork, just until moistened.
Turn out onto a lightly floured board using second amount of all purpose flour; gently knead dough 8 to 10 times. Divide dough into 8 portions; roll each out to a 6 inch circle. Place 1/3 cup filling to one side of centre, moisten edge of dough with some of the second amount of milk. Bring unfilled side of dough over filling and press edges together with fork tines to seal well. Cut slits in top with tip of a sharp knife; place on greased baking sheet. Brush with remaining milk; bake in 400F degree oven for 15 to 18 minutes until golden brown.
Diabetic choices: 2 starch; 1/2 fruit & veggies; 1 1/2 protein; 1 fat & oil.