Bergy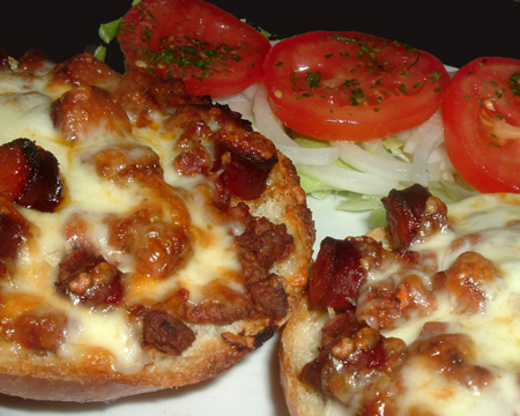 Put these on the table, and they dissapear like magic!!

These were a major hit at my house!
Preheat oven to 400F degrees.
Saute ground beef in nonstick skillet until no longer pink.
Add pizza sauce.
Cook on low for 2 minutes.
Spread bun halves on cookie sheet.
Top with sauce, pepperoni and mozzarella.
Sprinkle with parmesan.
Bake for about 10 minutes or until cheese is melted.