Prep 30 mins
Cook 30 mins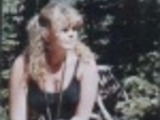 My daughter loves these burgers.
Directions
Thinly slice cheese.
Make patties out of the hamburger.
Season with salts and pepper to taste.
Fry or grill burgers until mostly done.
Empty the sauce into a large fry pan or sauce pan.
Add the mostly cooked burgers to the sauce and simmer for 10 minutes or until done.
Place pepperoni and a couple slices of mozzarella on top of the burgers and cover for 2 minutes or until the cheese is melted.
While burgers simmer, lightly butter or oil 4 buns; toast them on the grill.
Serve on buns with a little sauce.
Most Helpful
I have a hamburger almost every Sat. Night (except when we have company) with oven fries on a baking stone so I consider myself somewhat of a connoisseur of hamburgers and if I could rate yours higher than a 5 I would - this will be a regular for me! I scaled the recipe down to one big patty (no problem). The Italian sausage is what makes this special (I used Hot Italian) along with how it's put together, I used "Diana(brand name) Sauce, Honey Garlic" ( It could be used as Pizza sauce) and put a slice of onion inside the burger with the cheese. When I put the rest of the sauce on the pan with the burger I put in 5 quartered mushrooms. slipped on the lid and let the flavors combine. When I put it all together I added hot banana pickled peppers, sweet dark mustard 2 slices of tomatoe and the extra cheese melted on top Next time I'll make the burger on a Jalapeno bun. The recipe is on site under "Jalapeno Bread" and I have added my comments on how I made buns from that recipe_ WOWEE Whimpy eat your heart out. This was super!!!

Enjoyed by all. These are thick and juicy. I filled them with cheese, pepperoni, and olives. Fried them in large skillet until almost done, then poured the sauce over and simmered until nice and hot and bubbly. One of these is enough for even a hearty appetite. We had a side of Tumpura mushrooms which made a great meal. A great way to do burgers. I highly recommend this recipe! Thanks Karen!

Yes, these are quite "humungo!" My husband could only down one, and my daughter and I each managed about a half of ours. I thought they were very good. I bought sweet Italians from our neighborhood store that makes their own sausage and some ground round, and just put some pizza sauce, (Contadina)some oregano, and a couple thicker hunks of mozzarella in each one.Also sauteed some onion and green pepper in a little olive oil to top them off - for he and I - Kiddo doesn't like that veggie scene, and some more thin mozzarella slices.Had them on sesame seed kaiser rolls.Very tasty.I'm thinking that this would also be a great filling for stuffed green peppers. Thanks!