Parsley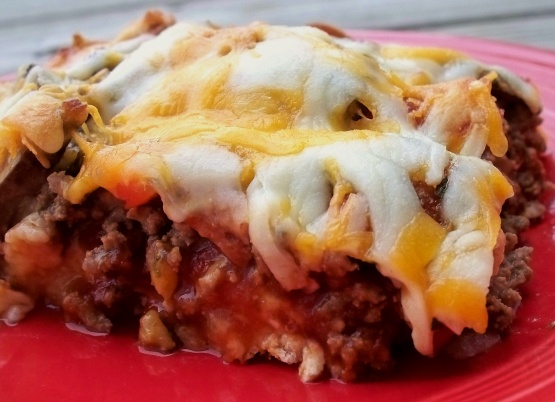 Saw a different version of this in Quick Cooking Magazine a few years ago. Decided to try it with a few extra & a few changed ingredients. My grandson just loved it.What's not to love.It tastes like pizza & What kid doesn't like Pizza?

Made this for dinner tonight. This was good and easy to make. I did change it up just a bit because of our likes and dislikes. I used ground beef instead of turkey. I had precooked beef in my freezer so pulled that. I didn't use mushrooms or diced onions. Instead I used onion powder. I also didn't use pepperoni but used bacon instead. I also used a mozzarella/cheddar pizza blend for the cheese and used 2 cups. Next time I would cut back on the pizza sauce because we thought it was a bit saucy. Everyone enjoyed it. When hubby looked in the pan and asked what was for dinner and I said pizza, he laughed. He didn't laugh once he ate it, he was surprised it was good :)
Brown turkey in a skillet.
Quarter biscuits and place evenly in a well greased 13x9 pan.
Top with pizza sauce.
Drain turkey and spread on top of biscuit mixture.
Layer both peppers, onions, mushrooms, pepperoni, garlic, oregano.
Cover all with the cheeses.
Bake uncovered 350°F for about 25-30 minutes Let rest 5-10 minutes before serving.
Serves 6.