Bergy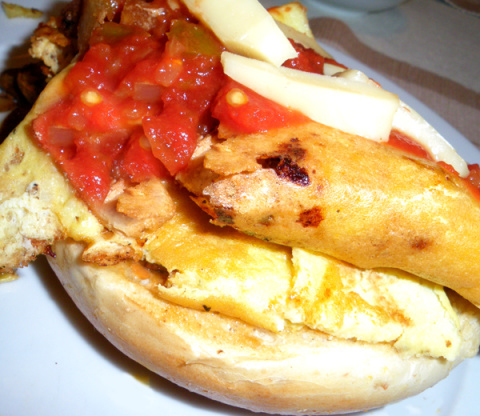 If you like pizza for breakfast this is the recipe for you and it's so much better than leftovers! You can add any toppings you like, even customising them to individual tastes.
Melt the butter in a large frying pan.
Add the parmesan cheese, italian spices, and garlic and mix well.
Add the beaten eggs to the pan and cook until almost set.
Top with the pizza toppings and cook until the eggs are set and the toppings are heated through.
Remove the omelet from the pan and cut in quarters.
Fold each quarter into a triangle and place on top of a bagel half.
Top with the tomatoes and Mozzarella.
Broil until the cheese melts and the toppings are hot.