Pittsburgh Ham Barbecue Sandwiches
Bergy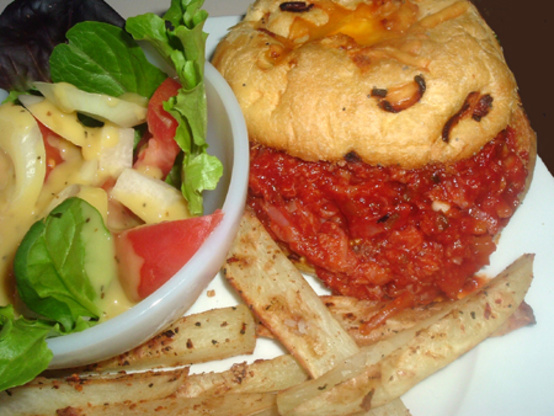 There are various versions of this recipe on zaar, but this one is my favorite. The key ingredient is the chili sauce, preferably Heinz. In Pittsburgh, Isaly's "chipped chopped" ham is the brand of choice but it is hard to find outside of western Pennsylvania. The best alternative is to have the butcher slice the ham very thin (almost like shaving it), and then chop all those slices coarsely. These sandwiches are a hot and sweet treat with a little spice and a Pittsburgh favorite. I got it from a local Pittsburgh cookbook.

I grew up eating these!! This recipe is as close as I can find to these classic sandwiches my great aunt use to make me.
Run the ham under hot water in a colander for about 30 seconds to get some of the salt out of the ham, but not too long.
In saucepan, mix all ingredients, making sure the ham is well coated.
Cook for about 20 minutes.
Serve on hamburger buns that have been buttered and toasted.